Meet Our Friendly Dallas, TX Periodontic Office Staff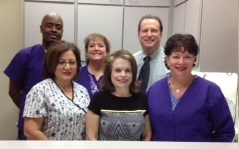 The first thing you'll notice when you walk into our Dallas periodontic dental practice is the incredibly friendly and inviting atmosphere. Members of our staff have been hand-picked to provide you the best possible experience during your visit to the dentist. Learn more about our team below.
Vikki Silvis, Office Manager
Vikki is our longest serving team member and we are proud to have had her with us since 1994. She is a native of Ohio but a Texan through and through. Her knowledge of the dental field will make for a positive dental experience for each and every patient.
Amy Sherman, Receptionist
Amy is the newest member of our team. She has been in the dental field for over 25 years. She takes pride in making sure patients have a good experience at our office. Amy has one son named Parker who is her pride and joy.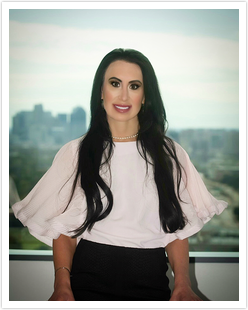 Sylvia Ramirez , Hygienist
Sylvia began her career in the field of dentistry as a dental x-ray technician at Baylor College of Dentistry in Dallas. It was there where she discovered her passion for helping others. She received her associates degree in Dental Hygiene in 1994. Her goal is to provide her patients with the highest quality of care. She resides in Frisco, Texas with her family and enjoys family time and travel.
Victoria Adamson, Hygienist
A native of Dallas and a member of our team since 2008, Victoria has been practicing hygiene since 1982. She has a wide range of dental experience including pediatric, geriatric, and general dentistry. Her favorite though is the field of periodontics. Her skills, talent, and personality ensure that each and every patient has a pleasant periodontal experience.
Luther Brown, Certified Dental Assistant
Luther is registered with the Texas State Board and has served our patients 2000. He has a kind, gentle, and calming disposition that our patients admire. You will like working with Luther as he assists Dr. Goodman.