Dr. Craig Goodman, DDS - Dallas Periodontist and Implant Dentist
Dr. Craig Goodman is committed to providing excellence in cosmetic dentistry, and stands out as a leading periodontist in Dallas. The doctor uses the latest in dentistry techniques to provide you with a beautiful and healthy smile. Additionally, Dr. Craig Goodman believes strongly in education to prevent oral health problems before they occur, and makes sure to keep patients fully informed about their dental health. Read more about Dallas periodontist Dr. Craig Goodman below.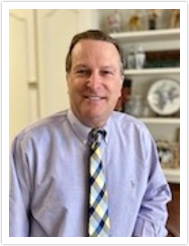 Craig S. Goodman, DDS
Dr. Goodman is a native of Dallas, Texas, where he attended Hillcrest High School. At the University of Texas at Austin, Dr. Goodman graduated with honors. He received his dental degree from Baylor College of Dentistry in 1984. Upon completing his specialty training in periodontics at Tufts University School of Dental Medicine in Boston, Massachusetts, Dr. Goodman began private practice in 1986. Currently, Dr. Goodman is an active member in the American Dental Association, Texas Dental Association and the Dallas County Dental Society. Dr. Goodman has served on the peer review committee for the Dallas County Dental Society. He has also been chairman for the Community Dental Health Program in Dallas. He is past president of the Alpha Omega Dental Fraternity and has volunteered his dental services for the underprivileged in the Texas Mission of Mercy. Dr. Goodman and his wife, Karen, married in 1999. Dr. Goodman is very proud of his four children, Julie, Jeffrey, Stacey and Brian.
Interests include jogging, coin and stamp collecting, and theater where Dr. Goodman served on the Board of the Dallas Theater Center and is a donor of the Dallas Museum of Art and the University of Texas at Dallas.